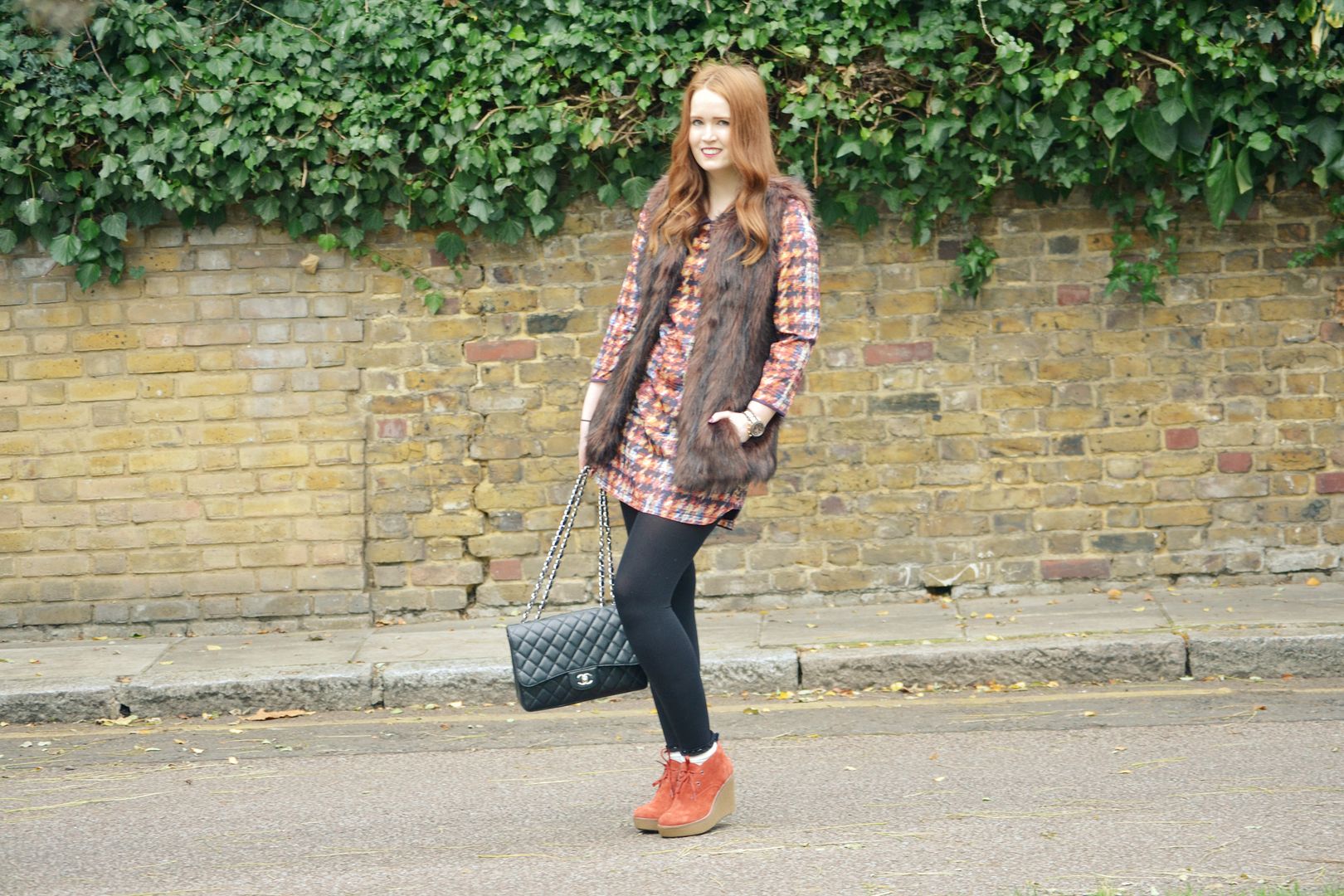 My one essential staple for winter is the boot. Some girls soldier on in their usual heels or ballet flats, but during these sub zero temperatures, I swiftly abandon any 'suffering for fashion' nonsense and make sure my feet are as wrapped up as possible. So when price comparison site,
Idealo.co.uk
, challenged me to find a fashionable and affordable pair of boots and style them with 3 outfits, I knew this was a challenge I was willing to take on. Looking at their
AW'11 data
, Idealo found that women are more likely to spend less on their winter boots as the chilly months roll on, spending on average £106.18 in February compared to £131.58 in October. So is it possible to find a great pair of boots for under £106.18 that will last you through the winter? I hunted through Idealo's boot section for a pair that not only would keep my toes toasty but add a bit of fun and colour to a dreary winter wardrobe. Just under the wire at £105 (now down to £75!) were these gorgeous burnt orange
Tommy Hilfiger Winnie boots
. I instantly fell in love with the shape and lace up detail.
For my first outfit, I layered my new faux fur gilet with a fun, oh-so perfectly colour matched, patterned dress. The entire outfit came together quite nicely, the colours really remind me the fading autumn leaves - even if I managed to shoot in front of an evergreen... However, I think the sudden dive in temperature is evident to all of us, so a snuggly (faux) fur gilet is an essential addition for any winter look. Really, any amount of layers for winter warmth is essential for me, and ankle boots and dresses must always be worn with cute frilly socks, with added tights of course.
Stay tuned for my next two looks to see how I wear my boots in winter.
·•·