A few weeks ago, I was kindly invited along to a superb event thrown by
The Apartment
to celebrate the upcoming Dulux Summer 2013 collection. You may be wondering exactly how an event about paint has found it's way on to a fashion blog. But with inspiration from the
Destiny's Child 'Say My Name'
video firmly in our heads, we were all tasked with rooting through our wardrobes for next season's hottest colour palette. Which is amazingly displayed on the building above.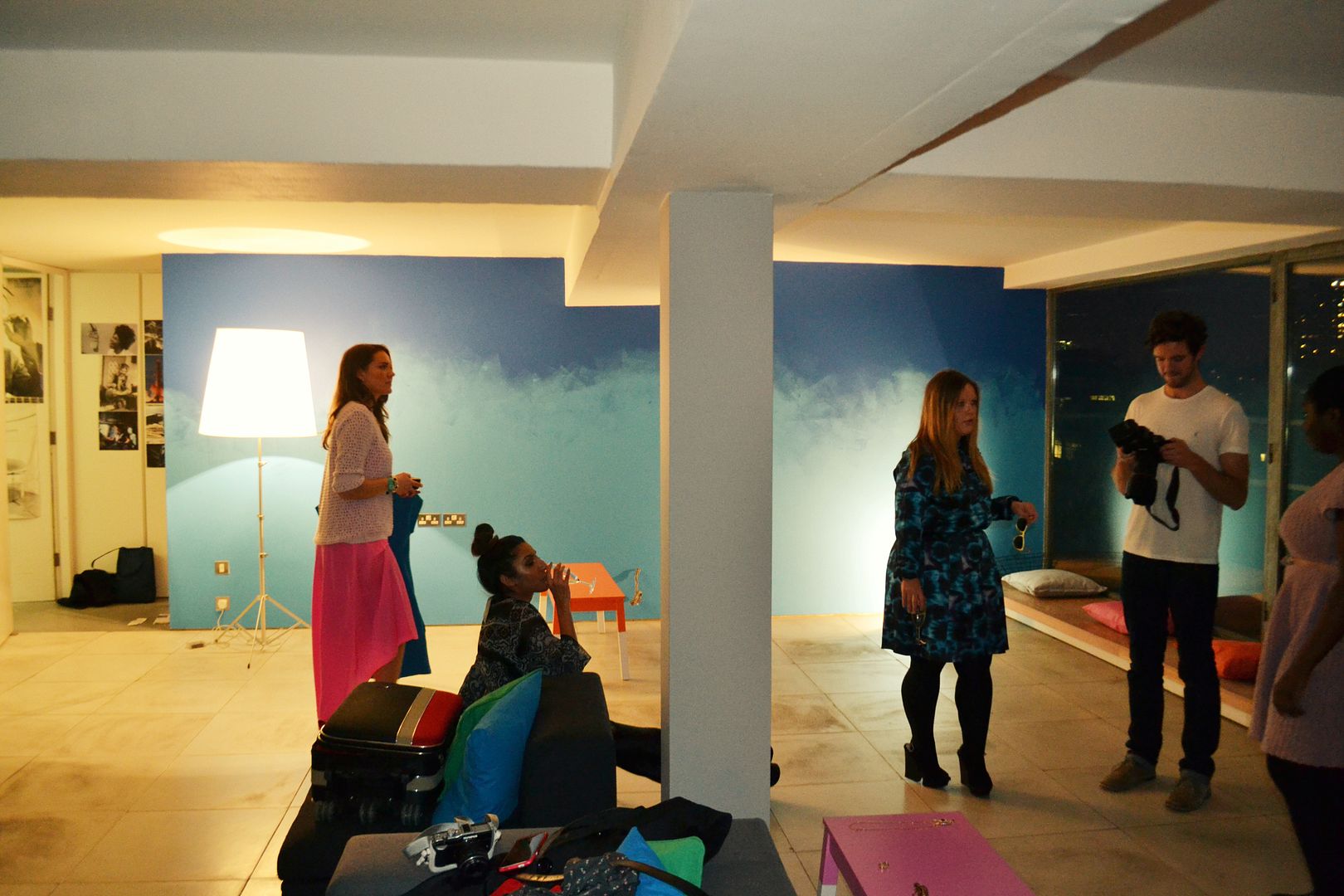 Taking over a stunning East London apartment, the Dulux team decided to have a redecorate just in time for the arrival of a giddy group of bloggers. With some nibbles and tipples, we all had a quick glance around our multicoloured background before sitting down for some custom nail art. Each nail colour was specially custom made to match the Dulux palette over a painstaking 40 hour period. I was lucky enough to have the lady herself paint my nails so I was able to find out a bit more about her process, and we were all sent home with our own custom polish!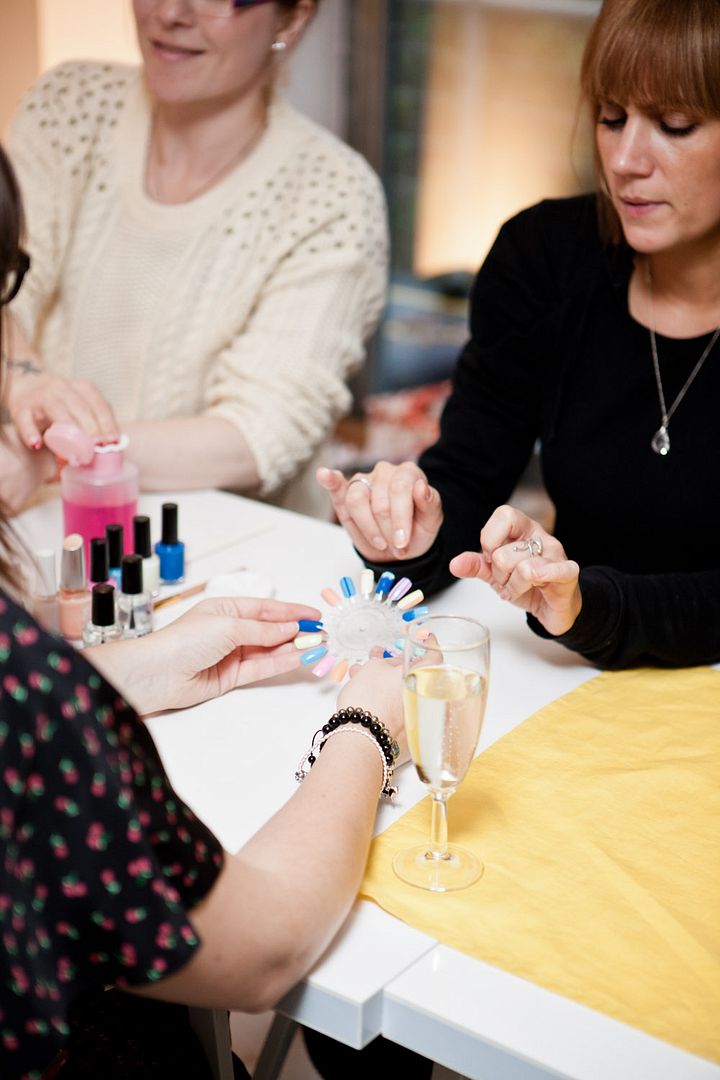 Once my nails we suitably dry, priorities right, it was time to change in to my first outfit, inspired by Rock Candy 2. For a girl who once used to protest how much I hated pink, I sure do have a lot of pink clothing. Believe me when I say, I would not usually wear this combination of clothing on a day-to-day basis, I do however love the effect of the colour on colour.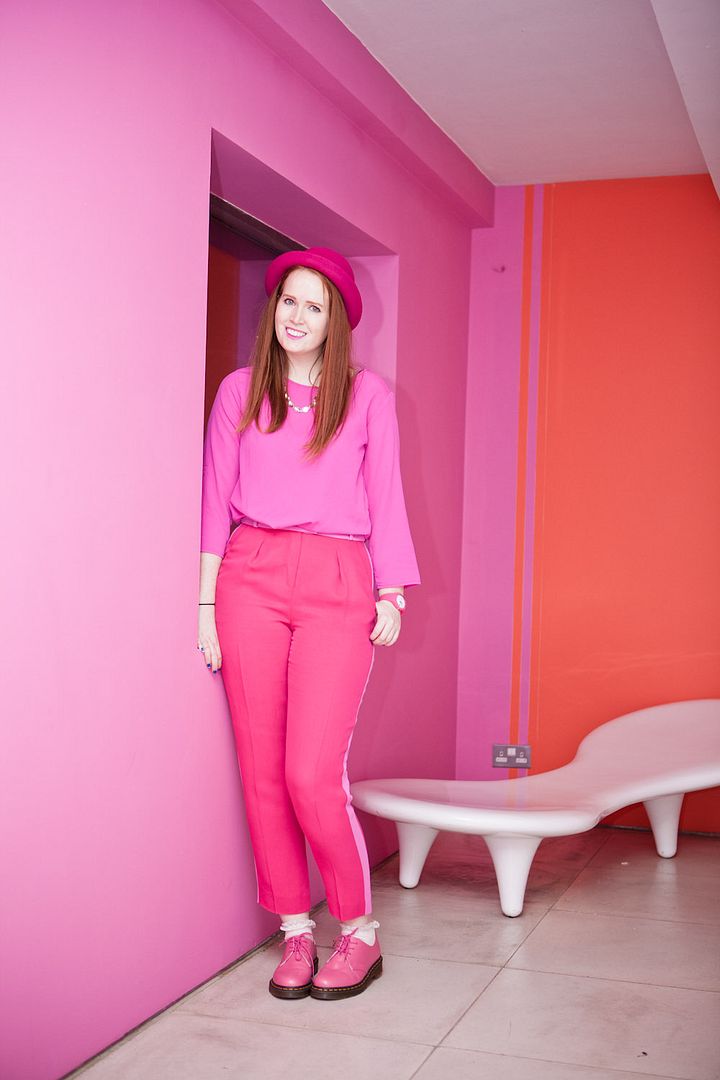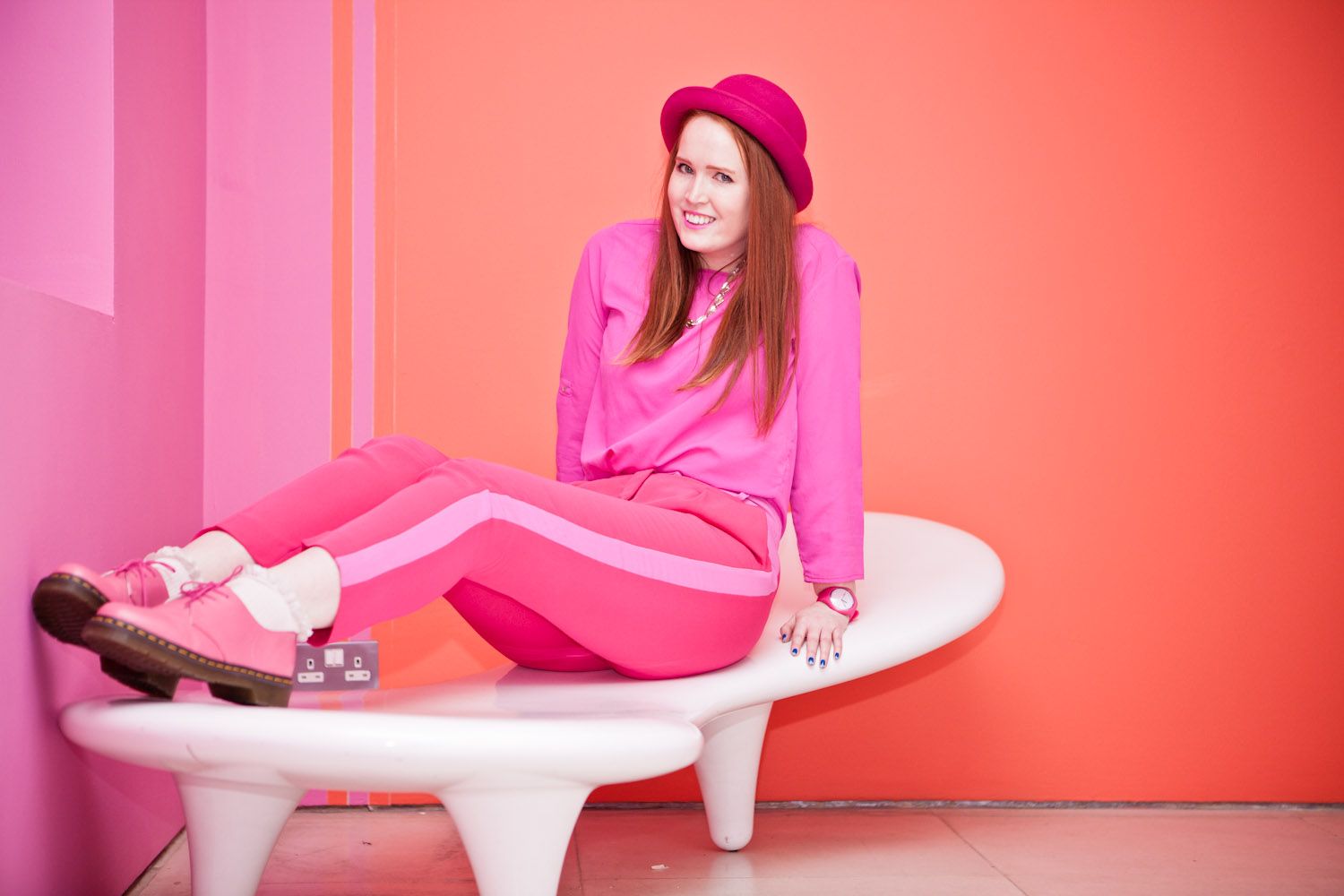 It was a quick change then as I donned the far more subtle Flying Feather tone, or grey to you and I. I do love a good grey tone however, far more interesting than the usual black and white and it looks fantastic with the old ginger hair!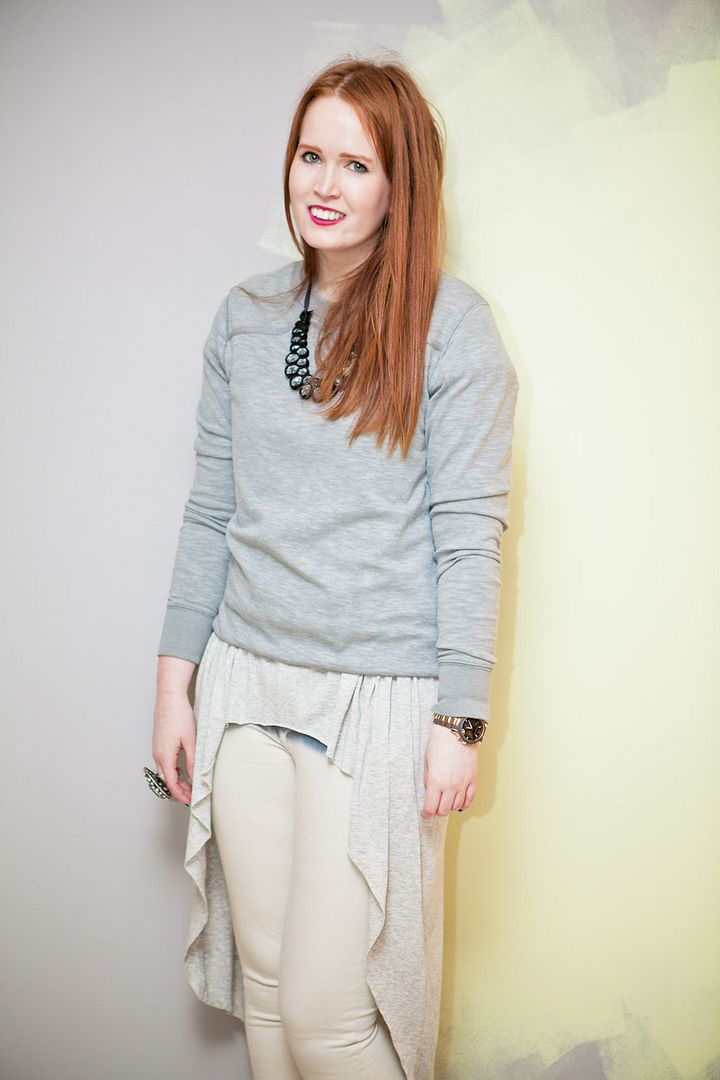 And here's the whole gang having a great time. Massive thanks to the whole Dulux team and
Abi
for throwing such a fun and colourful event. Click over to
Abi's Facebook
to see the looks the other bloggers created and other behind the scenes frivolity. Also, check out all the upcoming Dulux colours below. Am I alone in wanting to colour block each room in my flat? With an accompanying matching outfit for each of course... Or possibly just a co-ordinating pyjama set.