Black with brown, I'm such a wild child...
I am literally obsessed with shirts at the moment, when I'm getting dressed in the morning I'm constantly reach for a nice shirt for a more polished look. Maybe I've finally grown out of the slouchy style that has been associated with the years of my Uni life. I think it's about time to look a bit more 'refined' shall we say? Lol, bye bye leggings and massive baggy top combo.
In my search for all things shirt shaped, I came across
Ever Ours
a little shop I'm sure most of you have heard of; it stocks lots of cute and unique items and I found quite a few I fell in love with. So I made a cheeky little purchase of two tops, this one included, and I was impressed by the price of everything and the fact that it arrived a day and a half after I ordered! The items were folded and wrapped up nicely, something I always appreciate so of course I had to put on one of the shirts immediately and wear it! Have you bought from Ever Ours before?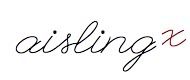 ♥