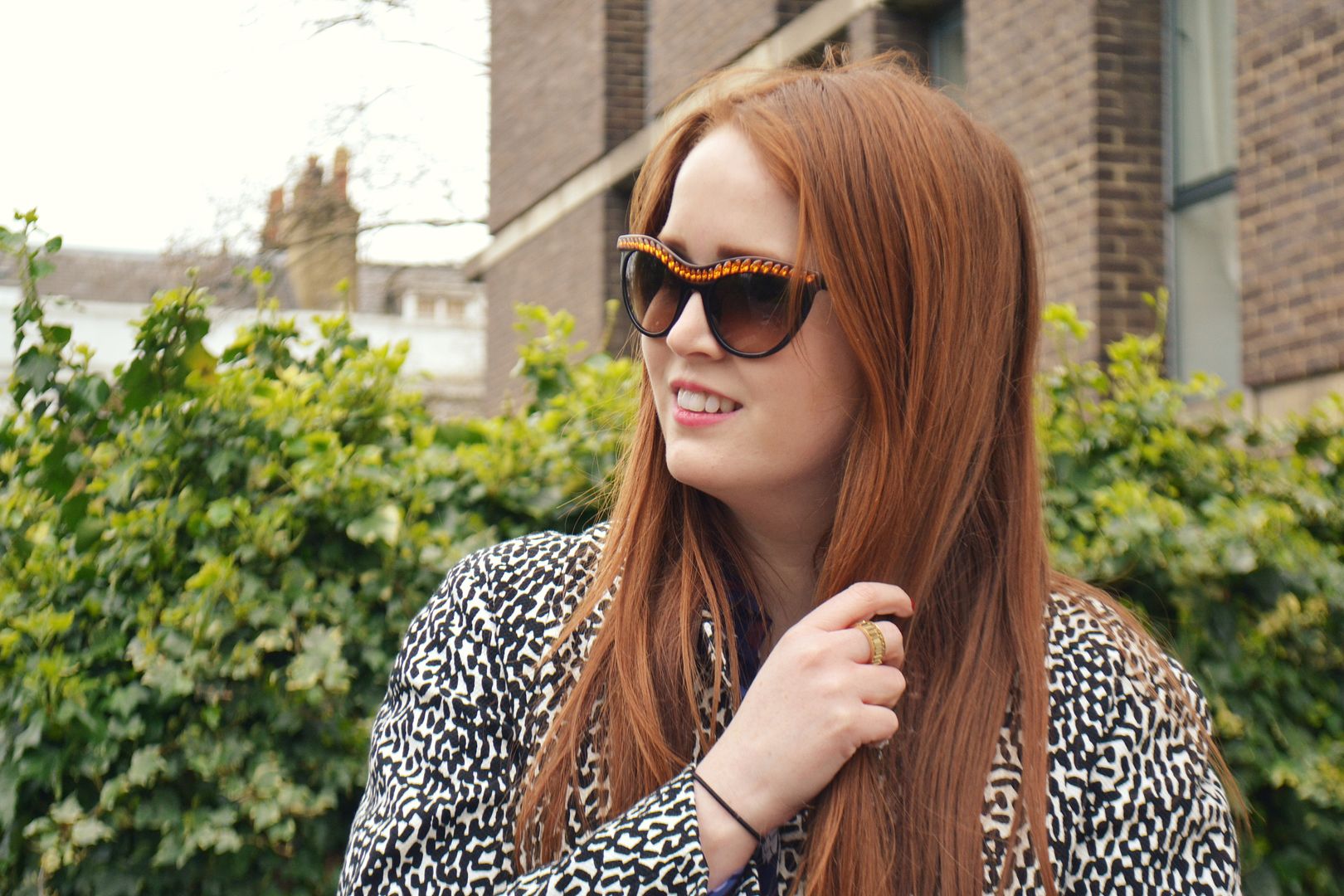 Hey, it's me again.
So my ginger monobrow and I are back once again. Thanks to the recent bout of sunshine that London has been enjoying (which seems to have disappeared as rapidly as it appeared), these babies have been permanently glued to my face. I guess that comes as no surprise though, as my magpie status has been well documented within this blog. And so, has my love of clashing prints. Something that I have been avoiding during most of the colder months. There's something about winter that makes me pack up any sartorial notions and abandon ship in favour of cosy knits and layer upon layer upon layer. But alas, the sun has got his hat on, and so I have got my prints on.
Now, I'm not going to be untruthful here interwebz, I hit the DvF sample sale hard. I'm inclined to blame my partner in crime Miss
Elle Yeah
, when in fact I should just blame my giddiness towards Miss von Fürstenburg. A former princess appealing to a future one...? Yeah, in my dreams. As iconic as she is for her wrap dress, she is also a lover of prints. Her collections always conveys a colourful confidence that I wish I could rock 24/7. So in I dove, with prices at a ridiculous mark down, it would be rude to say no, right? The coat is probably my favourite piece I picked up, yes it's about two sizes too big, but I'm trying to portray that oversized, devil may care attitude that other girls pull off so easily. There was no way I was leaving without it, it's the perfect lightweight fabric, perfect for this in-between British weather. And with my sudden proclivity towards outwear, what's another one to the mix. Just six coats and counting...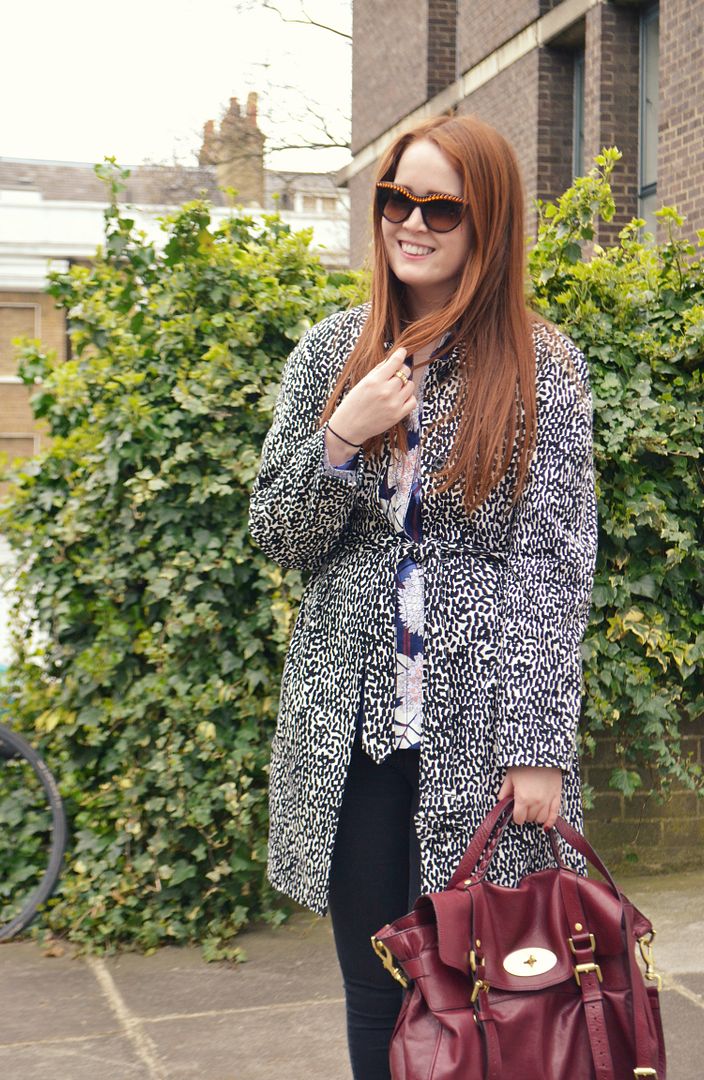 The rest of the outfit, well it was my usual thrown together style. As ever, always trying to achieve that effortlessly cool 'I just threw this together' look which always ends up more 'did she get dressed in the dark?' For now, I'll continue to do my thing, after all judging from the muddles of prints on the SS13 catwalks, print clashing is still 'in' for now. I guess that's a win for my Eddy Monsoon like fashion tastes for now.